Want to be part of the collective effort to save the environment? Back Market has selected 14 free, green mobile apps to give you some eco-friendly inspiration and help you be more virtuous in your everyday life.
Food
Staggeringly, a third of the world's food production goes in the bin! To combat this terrible waste, Too Good To Go helps you find a local partner business offering unsold products at discounted prices. Stop food waste!
To reduce food product plane journeys, let's stop eating things like strawberries and tomatoes out of season in the winter. The Seasonal Food Fruits and Vegs app tells you which fruit and vegetables are harvested in which season, with a handy monthly list of seasonal products.
World meat production causes deforestation and serious pollution: you know this already. However, with the How to Cook Everything Veg app, you can eat in an eco-friendlier way. It helps reduce the amount of meat on your plate — when eating out and at home — and tells you how to cook up a great meal that doesn't involve any dead animals.
Eat4Good teaches you more about your diet's impact on the environment. How? You explain how you eat day-to-day (leaving out the fact that you eat with your fingers and with your elbows on the table…). You tell it if you drink milk and alcohol; if you eat fish, meat, etc. It will then give you a whole range of results according to how you eat and drink, from CO2 emissions to water consumption; animal suffering to deforestation; ocean health to human health, etc. This is an excellent way of discovering your impact and ultimately aligning your eating habits with environmental needs and encouraging fairer agricultural production.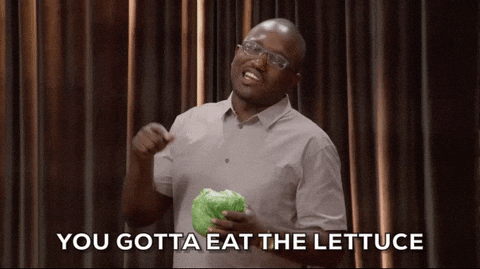 Going green
Worryingly, less than a third of French people recycle properly. With Zero Waste Objective, learn which rubbish goes in which bin and find your nearest recycling centre. With these everyday zero-waste activities, you've got no more excuse to avoid recycling!
We all know that money drives our behaviour. JouleBug can help you save your pennies by suggesting ideas about how to change your daily life and relationship with the environment. It has endless green and money-saving tips to help the planet and give you more money in your pocket. One example is making your own toothpaste!
The WWF's app, WAG – We Act For Good (available in English and French), gives you an overview of the subject. It also sets everyday challenges: improving your diet, committing to zero waste, trying to DIY wherever possible, travelling in a greener way and optimising your energy consumption.
Driving
Carsharing is a fantastic way to hugely reduce your carbon footprint each day! The famous BlaBlaCar, and Klaxit which focuses more on commutes, can help you find partners for successful shared journeys.
Do you drive like a grandma or are you more "Fast & Furious"? Become a greener driver by learning how to pollute less and conserve fuel. This will mean you spend less at petrol stations: not to be sniffed at! The Eiver apps is here to help.