You now know how to keep your smartphone alive for 5 years. That's all well and good. However, the crusade against programmed obsolescence and electronic waste does not stop there. The average lifespan of a laptop is 5 years. So let's allow ourselves to be crazy and try to preserve your machine for an additional 2 years. This will save you between £400 and £1300 over fifteen years. That's not insignificant, and it's not that difficult, so take heart! 
1. Clean your system on a regular basis
Data piles up day after day, and ends up clogging the pipes and slowing down the system. So we advise you to check that there is at least 20% free space on a very frequent basis in order for your computer to run at optimal capacity.
Begin by manually deleting old, unused files. Especially large files such as films or music files. Uninstall software that you no longer use.
Then use a clean-up software to clear out the dust from all the nooks and crannies. CCleaner does this very well, as does CleanMyMac.
If you have deleted lots of large files, a hard disc defragmentation will restore coherence and at the same time, speed.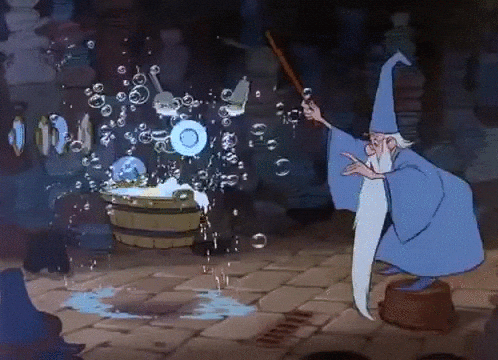 2. Save your battery
It's simple, but we never do it: switch off the machine when it is not in use!
– "Okay cool, but it takes an eternity to start up again!"
Not if you follow these tips:
Reduce the number of programs that are launched automatically upon startup to a minimum.
Have compassion for your battery and spare it the up and down charging roller coaster: plug your laptop in when it needs it, and stop charging when it reaches 100%. If you connect/disconnect it erratically, or leave it charging for too long, the battery life will suffer.
As soon as the opportunity presents itself, connect your little darling to the mains and use it with the battery removed to preserve its lifespan.
3. Get rid of dust and crumbs
Begin by sucking them up using a small portable vacuum cleaner, then use a can of compressed air.  Not the other way around! Otherwise the crumbs and other unwanted residues will become implanted deep inside the machine.
Carefully clean the screen, touch pad, keyboard and mouse on a daily basis, not forgetting the casing, with a microfibre cloth, a cleaning wipe made specifically for this purpose, or even a cloth for cleaning glasses.
Has your computer ever asked you to give it some air? No? Well that day may come. Allow it to breathe, as it needs to expel the maximum amount of operating heat possible. It could otherwise be a cause of serious malfunction should the temperature climb too high.
Never obstruct the incoming and outgoing air vents on your laptop, and avoid setting it on bed linen or on your knee. It is much better to set it on a table or any solid surface.
With regard to security, it is recommended that you invest in state-of-the-art Anti-Virus software. If it is not in your budget, however, the most important thing is that you perform system and software updates. Most of these concern corrections affecting security. Don't let yourself get overwehelmed and stick to the schedule.
6. Shut it down during transport
Knocks or shaking can cause significant damage to the hard disc if the computer is switched on or in standby. So no messing around – switch it off and place it inside a well padded case to transport it from A to B.
And there you have it, you are now one step closer to and environmentally friendly digital footprint and you stand to make considerable savings. Bravo! And while you're at it, why not go even further and purchase a refurbished device next time?