While the world outside has become steadily dystopian as countries battle coronavirus with lockdowns and social distancing, people staying inside have been embracing science fiction themselves, donning virtual reality headsets and heading off to new realms from the comfort of their living rooms. VR has been around a while, but the technology is really coming into its own now – no longer is it a gimmick or a futuristic pipe dream. There's never been a better time to get yourself a headset. There have been some ground-breaking VR games recently, but that's not all the technology can do – it's a burgeoning new creative platform for films, experiences and social media too. We take a look at the best VR has to offer in 2020.
Free-flowing open world games that offer players a myriad of possibilities to explore really get the most out of VR as a technology. One such title is Stormland, with its beautifully rendered alien environments that change every week through procedural generation, which you can explore with a friend in co-op multiplayer mode.
Another flagship game of this genre is No Man's Sky: Beyond, which has recently made its way to VR. Here, you have a whole universe to explore, with an almost infinite number of planets populated by procedurally generated alien species, plants and landscapes. The general aim of the game is to reach the centre of the universe but most of your time will be spent simply roaming, documenting new discoveries and hunting for resources; something the immersive nature of VR is the perfect complement to.
Alien invasions and zombie apocalypses
More linear, story-led games can also be big hits on VR. Over a decade after the last instalment in the series, Half Life: Alyx came out this year to universal acclaim. It is widely regarded to be the first VR game to have 'killer app' status, which is when a game is viewed as such a hot property that it is the main reason for people owning a piece of hardware, in this case VR headsets. Simply put, it's a must-have. The game is set between the two previous Half Life titles, putting the player in the shoes of Alyx Vance, whose task is to seize a superweapon from the Combine, an invading alien species. Players fight their way through a dystopian environment, somewhat topically named the 'Quarantine Zone', which is even more unforgiving than our world's socially distanced supermarket queue, and thanks to VR, feels almost as real.
Appropriately for such a globally hellish year, there's plenty more dystopian games due for release in 2020. Two that stand out are survival horror titles The Walking Dead Onslaught and The Walking Dead: Saints and Sinners, which should provide more than enough zombies for fans of the genre (and the TV series) to take on. The true-to-life combat mechanics that VR is capable of helps players really feel like they're in the middle of a zombie apocalypse, slashing, shooting and decapitating their way to survival.
While futuristic and dystopian games are its perfect bedfellows, they are not all VR has to offer. One of the most hotly anticipated VR games of 2020 is Medal of Honor: Above and Beyond, the latest instalment in the renowned World War Two first-person shooter, a genre for which VR unlocks its true immersive potential. The game puts you in the shoes of an American OSS agent, fighting your way across various parts of Nazi-occupied Europe alongside French resistance fighters.
The VR platform allows you to interact with your environment like never before – picking up objects to use as weapons, catching and throwing stick grenades back at your enemies, even taking some time out to play the piano. Incredible graphics and sound and realistic gestures for reloading and shooting augment the game's authenticity. As well as a classic story-driven campaign, a multiplayer is planned, giving the game real longevity.
The boundary between game and film has become increasingly blurred with the advent of VR. Last year's Vader Immortal: A Star Wars VR series mixed a narrative-led film with gameplay elements, giving the watcher a 360-degree view and allowing them to take part in combat scenes and lightsaber battles. There has been a spate of VR films that place you as the main protagonist, such as Robert Rodriguez's action film The Limit and Everest VR, an interactive documentary that takes you to the summit of the tallest mountain in the world.
The UK coronavirus lockdown has led to makers of the action film 'The Ascent' to premiere it in VR through the AltspaceVR platform. Something that may become more widespread in the future to allow more people to experience premieres, as well as film festivals, museums and art galleries. VR has even made its way to the world-renowned Sundance Film Festival, where 2020's entries to its New Frontier show included a film you had to watch weightlessly on a waterproof VR headset in a swimming pool.
The future of social media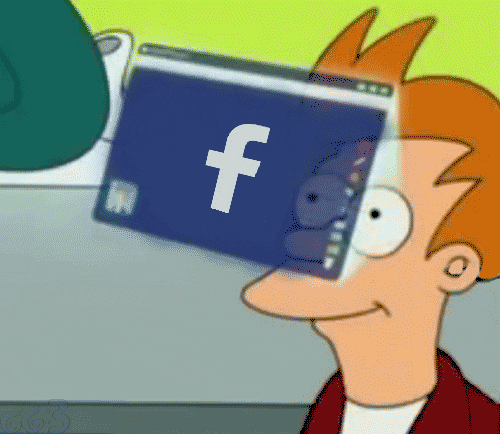 VR has also reached social media, with Facebook's Horizon (in its beta stage) billed as the social future of the technology, allowing you to meet and interact with friends and strangers in a dynamic virtual world. Other social virtual reality platforms are already around, such as Sansar, created by the people behind Second Life, which gives its members a 3D world to communicate with each other, watch videos and play games in. In a world where social interaction became almost exclusively digital under the 2020 lockdown, these new, futuristic ways of communicating are perhaps going to become more widespread sooner than we think.
If this has whetted your appetite for making your reality virtual, there are multiple headsets on the market, and your choice will no doubt largely be influenced by which platform you use for gaming already. There's the HTC Vive, Valve Index and Oculus Rift S, which all work in conjunction with your gaming PC, the Oculus Quest, an all-in-one unit that can operate on its own without needing to be plugged in, and the Playstation VR, which works through a PS4. Your first port of call when shopping around should always be Back Market, which offers huge discounts and the chance to fight obsolescence and do your bit for the environment.