This is the first time I've written this down for anyone, but you, my dear friend, have proven yourself to be deserving of only the very best, most indulgent chocolate mousse that you will ever taste in your entire life – my Nana's. The secret ingredient… a little extra salt to enhance the sweetness of the dark chocolate. 
If anyone asks where you got the recipe from, tell them it's one of Nigella's…she's good too, just not as good as grandma.
Happy cooking, you secret squirrel!
Vianney
1 200g bar of dark chocolate. The best you can find, at least 70% cocoa!
6 Eggs
Salt
3 bowls – one for melting chocolate, one for egg whites and one for egg yolks
Melt chocolate in a bain-marie on the hob at the lowest heat, then let it cool. Microwave if you must but go slowllllyyyyy here. 
Separate the egg whites into a medium bowl and retain yolks in a large bowl. If you accidentally lose some eggshell the easiest way to scoop it out is to use another larger piece of eggshell.
Add a pinch of salt to the egg whites and beat until they are stiff. This bit is important. If you think you're done, you're probably not. The trick is to slowly turn your bowl as if you're turning it upside down. If the egg whites don't move you're good. If they start to slide, stop and keep beating, we're making mousse, not a mess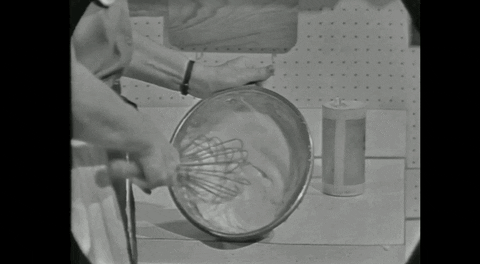 Gradually add the cooled melted chocolate into the egg yolks and stir well
Add two pinches of salt. Shhhhh, this is the secret bit!!
Use a spatula to gently fold the egg whites into the chocolate mixture in three batches. Slowly slowly catchy monkey. The trick to making this mousse amazing is to really take your time on this step, try not to break the egg whites to keep your mousse light and airy.
Serve in one big bowl or decant into small dessert bowls, pretty teacups or even wine glasses. No judgment if you lick the bowl at this stage, I mean after all that mixing you've kind of earnt the right
Put in the fridge for at least 3 hours
Serve chilled as it is or with a simple garnish of mint leaves, grated chocolate or even a couple of raspberries
And voila, the mousse is in the housse. ENJOY!