Four years after the release of its predecessor, the Fairphone 3 is making its debut.  This makes it a fitting time to tell you all about the cool Dutch company promising a smartphone with an eco-friendly lifecycle that is incredibly easy to repair and guarantees performance. Needless to say, Back Market is completely on board.
"We care for people and planet"
Founded in 2013, Fairphone has already released its third generation of smartphones. The concept is simple: a phone that is eco-friendly at every stage of its lifecycle, from mineral extraction to disposal. Pretty straightforward, huh? In concrete terms, Fairphone strives to monitor the material supply chain and has designed a modular phone that allows users to easily replace different components. The company's aim is to manufacture a device that lasts as long as possible, whilst providing the necessary support to keep the software up to date. At the same time, Fairphone works with its suppliers to improve the working conditions, wages and career prospects of workers involved in the manufacture of each smartphone.
Bas Van Abel, Founder of Fairphone
What about its tech specs?
It woudn't be a reach to say that the Fairphone 3 has been eagerly awaited by those consumers looking for a sustainable alternative to mainstream smartphones. The previous model, released in 2015, struggled to keep pace with its competitors. So how does the 2019 model compare? Spoiler: it's better.
Performance
Put simply, the phone's performance will be more than sufficient for the majority of users. With 64GB of internal storage, all-day battery life and 4GB of RAM, it has all the basic features required for stress-free everyday use. It will also run on Android 10 from next year with the company committed to ensuring regular security updates.
However, one may well wonder if the processor, currently found in many mid-range smartphones, will indeed last five years. It's important to note that this one of the few parts that cannot be replaced.
Design
With its thick black frame and all-plastic shell, the Fairphone 3 has an old-school design that might not be to everyone's taste. Strong and flexible by nature, it has a rugged, shock-resistant design (just don't use it for keepie uppy practice).
Screen
Expect to compromise when it comes to the screen — the (2,160 x 1,080 px) LCD panel lacks vibrancy. Bezel-less display devotees may also want to look elsewhere. 
Photos
This was the main area where the Fairphone 2 fell short. Rest assured, the 3 has made great strides to catch up. The picture quality is significantly better, though it still fails to match that of other smartphones in the same price bracket (averaging €450).
At Back Market, we're sold
All in all, the Fairphone 3 does what it says on the tin. Whilst the majority of parts are entirely run-of-the-mill (it's impossible to monitor them all), many are subject to rigorous standards re. material source and working conditions. The company has established responsible supply chains for eight materials: cobalt, lithium, copper, tin, plastic, neodymium, tungsten and gold — and that's only the beginning.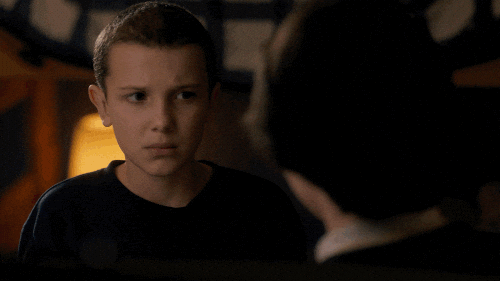 It's the phone for you if:
Finding a feasible and sustainable alternative to current smartphone models keeps you awake at night.
You want to support forward-thinking companies who try new things, even if they don't get it right first time.
You might want to keep looking if: 
You are a professional artist-photographer (frankly, you'll be disappointed).
You don't have €450 to spend on a phone.