If, like us, you've closely followed the Keynote 2019 revealing the latest addition to the Apple range, you will definitely have broken out in a cold sweat when you discovered its price. The new Apple iPhone 11 Pro will set you back at least €1100, making this a toy that's beyond most of our wallets, which have already been hit hard by the tax man.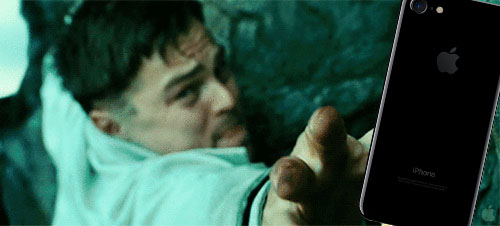 This is why more and more people are choosing phones and other goods that have already had an owner.  The success of second-hand selling sites like leboncoin.fr leaves little doubt about our current consumption patterns: we just love a bargain. But, on the second-hand market, not all goods are equal!
Refurbished products: second-hand that's good for your health
There are currently 2 categories in this market: second-hand products and refurbished products. Both types are similar in some ways. For example, both:
Have already had a first life outside their original box,
Can include the latest-generation phones,
And are often resold at prices well below their original cost.
However, apart from this they can't really be compared. A used phone, or any other non-refurbished second-hand item, doesn't guarantee potential buyers anything more.
And when you learn there are more germs on a smartphone than a public toilet bowl, it makes you pretty reluctant to buy any old used device.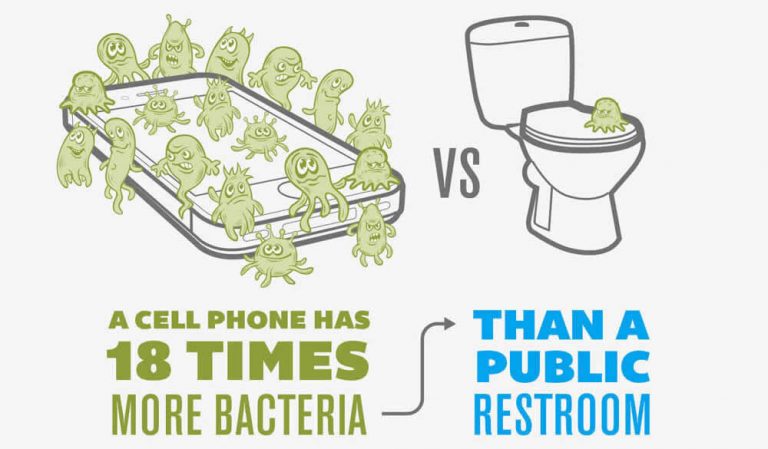 The 7 differences between second-hand and refurbished products
Unlike a used device — where a sale is only made if the buyer and seller trust each other — purchasing a refurbished product is more like buying new for the customer in terms of the quality and guarantees on offer.
And it will be germ-free. We rest our case. Your mum will be happy: she spent your childhood reminding you that handwashing was non-negotiable.
Basically, buying a refurbished second-hand phone will reassure your mum and give you, the buyer, peace of mind that the device has:
1. Had a complete check-up: refurbished phones are checked, tested and cleaned by a qualified professional before being put on sale.
2. Been fully refurbished: repairs are carried out to make sure the refurbished product is running exactly like a new device.
3. Traceability: you get contact details for the reconditioner who refurbished the used product.
4. A double grading system: the first grade is provided by the resale company to indicate the refurbished product's condition (e.g. if the used device has tiny scratches on the screen, the grade will be lower). The second grade is given by the customer to reflect their satisfaction with their new product and/or the refurbisher.
5. Compatible accessories: refurbished products come with the original accessories (e.g. a refurbished second-hand phone will be resold with a charger and other extras).
6. A commercial warranty: refurbished products come with new warranties in case there are any problems (at least 6 months at Back Market with extensions possible).
7. An after-sales service: the buyer can access help throughout the refurbished product's new life.
Buying refurbished is like adopting a cute little kitten with its health record all up to date and everything. You wouldn't want it to give you fleas: that would be stupid!
At Back Market, we don't (yet) offer cute little kittens, but we do have refurbished second-hand smartphones, refurbished second-hand iPads and refurbished second-hand computers and laptops. We even sell washing machines and vacuum cleaners. All are guaranteed to be germ-free: we rest our case.
* Approved by the Federation of Pre-Lunch Well-Lathered Hands